That was a very random title.
However, it is the subject of this post, so maybe it's not too random.
I've never cooked pastina before. 4 o'clock came and I didn't know what to do for dinner. Frozen roast wouldn't cook fast enough. Frozen chicken would! So I pan-seared some frozen chicken with a couple cloves of garlic. (the great thing about cooking chicken that way is that it makes it so flavorful. chicken likes to be bland sometimes.)
While it was cooking, I decided to use that pastina that's been sitting in the pantry looking so cute. I went down to the basement and came back up two or three times in an effort to think of something to go with the chicken. Soup was not an option. Well, it was, actually... but I didn't want soup. But I did want pastina. And chicken.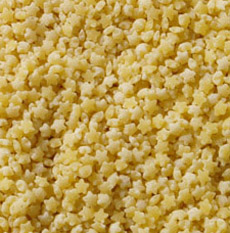 So. I chopped up some carrots, celery, bell pepper, and onion suuuuuuper finely and sauteed them. Then I cubed the chicken and mixed everything together - chicken, pastina, and veggies. It was good, but it needed a little more flavor. So I made a little bit of sauce - chicken mushroom sauce with a splash of soy sauce - and poured it in. Perfect.
Then I served it with steamed cabbage and proceeded to be in awe of my improvisational cooking skillz. Thank you, mother. :)
Now I'm going to go wrap presents and listen to my new Louis Armstrong Christmas CD.
If only I had some cocoa!
What sort of Christmas music do you enjoy?
Caitlin